SELL MORE ON AMAZON
Advice, management and marketing for the UK's biggest channel.
WHY SELL ON AMAZON?
Lets look at Amazon UK
(after all, it's only 10% the size of Amazon US)
UK households with a Prime account
Visits to Amazon UK
in November 2020
Amazon UK sales
every SECOND
Distribution centres in the UK
SELLING ON AMAZON
– IT NEEDS SKILL
(but we're here to help you work it all out)
VENDOR VS SELLER
Third parties can sell their products on the Amazon platform in two ways:
Brands and manufacturers wanting to use a wholesale model to sell their products (where Amazon is the seller of record) – listings are created through Vendor Central.
Sellers who want to retain more control over their prices and sell directly to the public create their listings through Seller Central.
If you're not sure which way to go, we will help.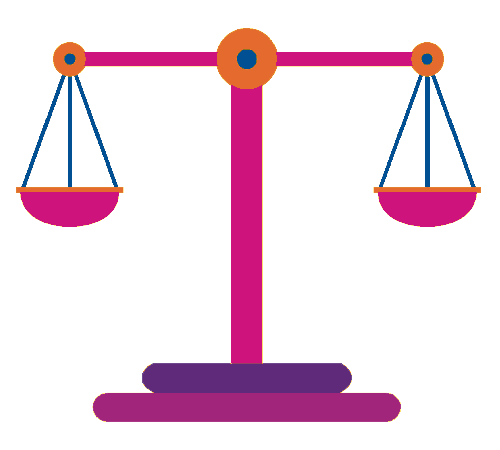 THE BUY BOX
Speaking generally, listings are shared between sellers who offer the same item (including Amazon themselves). The term "Buy Box" refers to the part of the page that contains the Buy Button (usually surrounded by a Box).
Since over 80% of sales on a product page go to the seller who owns the Buy Box at the time, winning the Buy Box is something you should focus on.
Should you use an algorithmic or rules based repricer? What effect do your account metrics have? Should you be using FBA to get the Prime badge?
We show you how to win the Buy Box and grow your sales.
CUSTOMERS COME FIRST – THE AMAZON WAY
Amazon is obsessive about customers (As illustrated by the Amazon flywheel Jeff Bezos scrawled on a napkin).
Does it mean sellers don't matter much to Amazon? Well, almost all of their policies are geared towards keeping the customer happy. If that means a few hundred sellers have to suffer while they religiously pursue this goal – so be it.
If you plan to sell on Amazon, you need to monitor your metrics and keep your account in good standing. If you need help with that, this is where we come in.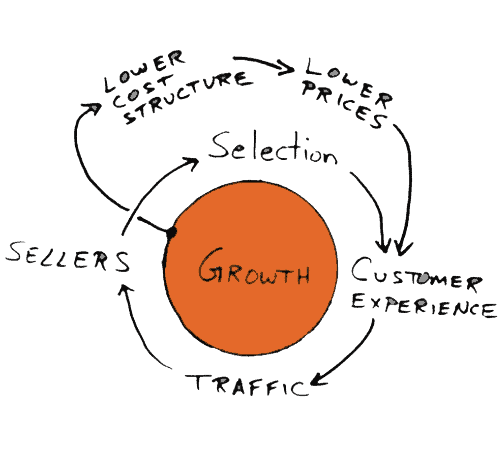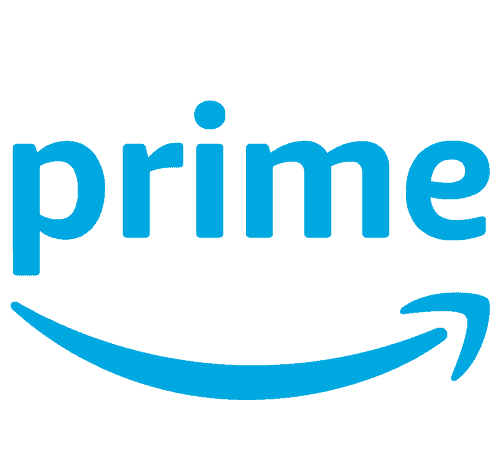 PRIME
Amazon's membership scheme is the first thing buyers will filter on and it's the primary metric in the Buy Box calculations. While closely linked to Amazon's fulfilment network (FBA), you don't actually need to use their FBA services to get the Prime badge on your listings.
Similar complications exist around their European fulfilment options. Should you go Pan-EU or EFN? What is Amazon's Transparency programme and what the heck does 'commingling' mean?
If you're struggling to navigate the numerous options, talk to us.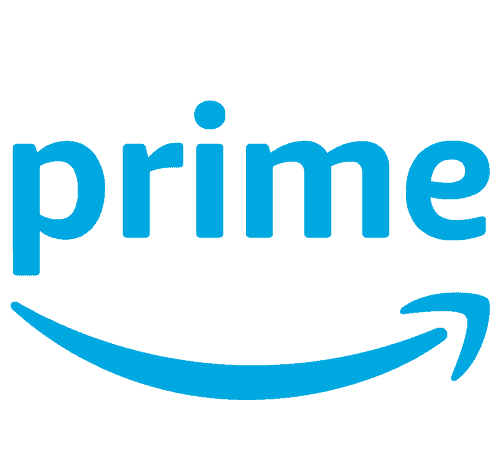 THE CHALLENGES OF SUCCESSFUL LISTINGS
If you're managing multiple marketplaces, a listing tool (middleware) is essential. Not only do they allow the creation of your listings, but they unify your orders in one place and update the order status (making the job of your warehouse operation much simpler).
So, automation is key to your ability to scale. But there are many choices of listing tools available.  What are you actually looking for? What do you need? Some of these tools aren't cheap – so could be an expensive mistake.
We've worked with (and for) most of the bigger listing tool makers. While we can't claim to know every tool out there, we do know what to look for.
If this is something you're struggling with, get in touch for some friendly advice.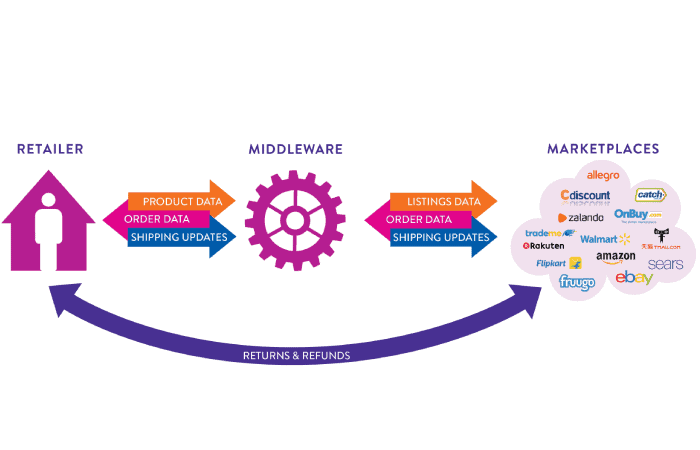 OPTIMIZING AMAZON PRODUCT DATA
As well as advising sellers how to grow their marketplace sales, we specialise in optimizing listings.
Amazon has some unique features which make successful listings a challenge.
Here's how we help get your data tip-top.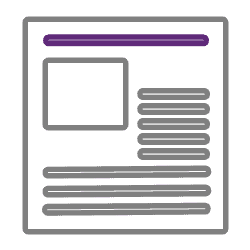 TITLES
One of the first things a potential buyer sees – so it must describe the product succinctly and clearly. Don't worry about keyword spamming, you have a separate field to ensure your search terms are included.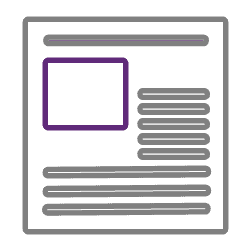 IMAGES
Visible on both search results and products pages, your images show buyers what they are getting and are key to turning browsers into buyers. Research shows that multiple images improve conversion rates.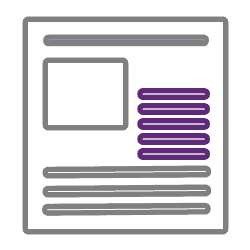 FEATURES
Buyers scan-read results. So, once they land on your product page, the features are a succinct way they verify your product meets their buying criteria. It's vital you get them right.
DESCRIPTIONS
By the time buyers get to your description, they already have most of the information they need to decide whether the product meets their needs – so the goal of a description is to sell the sizzle.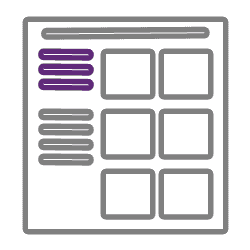 CATEGORIES
Most shoppers on Amazon start with a search – so the category (or Browse Node) is used primarily as a filter for shoppers to refine their results. It also determines the attributes available – so choose wisely.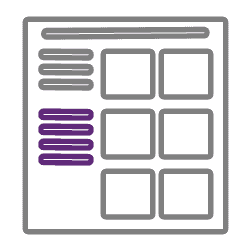 ATTRIBUTES
Not all attributes are created equal. More people will filter on size than fastening type – so focus on the key attributes first. Use the valid values that Amazon specifies or you risk your products being invisible.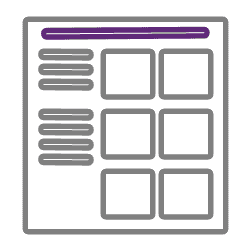 SEARCH
Use the search terms field to complement the visible product data. To fill gaps for searches. Since titles, features and many attributes are also searchable, you don't need to repeat keywords and phrases already used.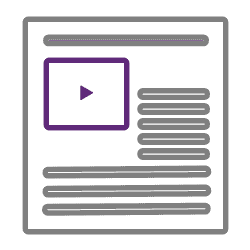 VIDEOS
If a picture is worth a thousand words, what is a video worth? Increasingly Amazon is enabling the use of video – so use it if you can. Similarly, consider creating instruction videos rather than simply showing off your product in motion – be helpful.