LISTABL BOOSTS YOUR SALES
ON MARKETPLACES AND YOUR WEBSITE
HELPING YOU SELL AROUND THE WORLD
MARKETPLACE OPTIMIZATION
With a mountain of experience in optimizing your product data and successfully listing it on marketplaces, shopping engines and social media, we know how to squeeze the last drop of performance from these opportunities.
WEBSITE OPTIMIZATION
SEO, performance and conversion optimization is crucial for any ecommerce business. We've in-house skills in building ecommerce sites from the ground up, so we know how to configure sites for optimal performance. Magento, Shopify, WooCommerce and more.
DATA OPTIMIZATION FOR MORE SALES
Most listing companies pay little attention to quality. As far as they are concerned, the job is done when one of your products miraculously appears in a marketplace. We have proved that properly structured data results in more sales.
INTEGRATIONS & AUTOMATION
Remove the operational burden holding your company back. Talk to us about streamlining your workflow. Get your systems to talk to each other so your team focuses on growing sales and looking after your customers.
IT'S ALL CONNECTED
So, you have an ecommerce site. You have your people, systems and warehouse. You spend money on marketing it. But it's still only one point of sales.
If you want to build a campaign at scale, your data must flow seamlessly. Talk to us, and discover how we help you extend your visibility to new channels like Amazon, eBay, Google, Bing, Pinterest, Facebook and many more.
Don't leave money on the table.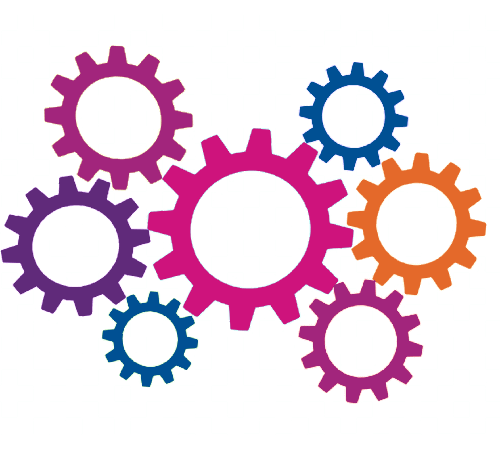 EXPERIENCE
MATTERS
We've years of experience. Our people have managed campaigns for Dell, B&Q, Mountain Warehouse, House of Fraser and Vodafone among many others.
In addition, we've in-house skills in building ecommerce sites from the ground up. Magento, WooCommerce and Shopify plus other platforms.
This knowledge gives us an inside view of how your business works, how it is connected and aligning your products with the best odds of a sale on the major marketplaces or shopping channel platforms.
MIXED
DISCIPLINES
While other marketplaces agencies focus purely on their one channel, we came together to combine our expertise in marketplaces, websites and software to build a new type of service for maximum impact on your bottom line.
To truly scale, you need the right foundations. If not, as your campaigns grow they get unwieldy and your ability to add new channels soon grinds to a halt.
We start with what you have and build the right infrastructure to launch campaigns based on automation to expand your horizons.
A GLOBAL
OPPORTUNITY
Marketplaces now account for over half of all e-commerce. There are over 450+ marketplaces around the world but most sellers barely look beyond Amazon and eBay.
Sure, there are complexities around the logistics, translation, currency, pricing and a myriad of other gotchas, but we've done it before and will guide you through the process. Don't dismiss the opportunity just because it's confusing. Let us help you launch on Zalando, Walmart, Allegro, Catch and many more.
Find out how our approach allows sellers to scale like never before.
CONTACT US NOW FOR A FREE AUDIT
Let Listabl give your website and marketplace campaigns the once-over and tell you what you could be doing better.
You may be doing everything right and don't need our help, but it would be good to have that confirmed – yes? Also, it would be good to appreciate if you could increase your bottom line using Listabl. Plus, we'll give you a nice shiny scorecard to take away.
That's it. No obligation and no catch.