MARKETPLACES
GO WHERE THE BUYERS ARE
Globally, marketplaces are 59% of all eCommerce. That's where the buyers are.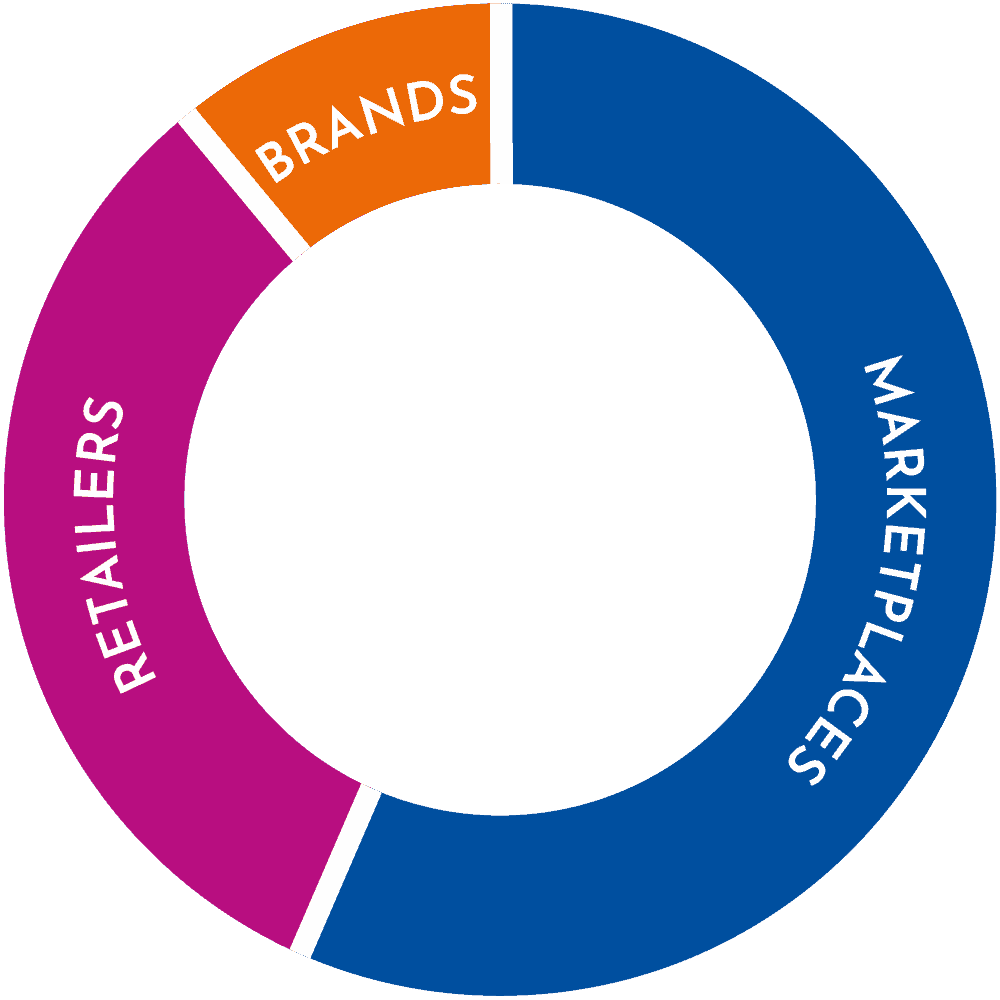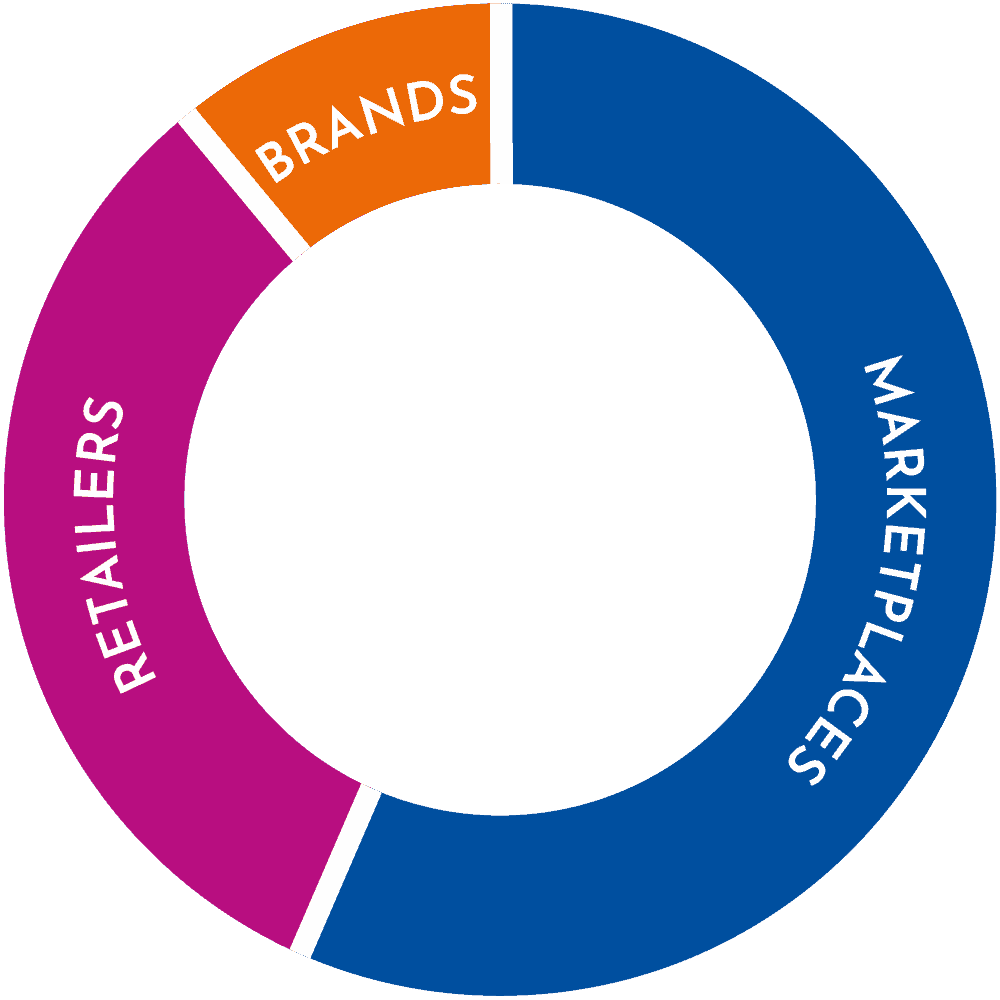 WHY SELL ON MARKETPLACES?
Selling on Amazon is one thing, but if you're selling on one channel, why not sell on 20 or 50?
Total number of marketplaces globally
Estimated global share of all eCommerce
Forecasted growth in spending by 2024
Split of new vs second-hand product sales
IF YOU HAVE SYSTEMS THAT SCALE, THE WORLD IS YOUR OYSTER
If you want to manage more than two marketplaces, you need to automate and it means you must have the right systems in place. This can be a tricky to get right.
Fortunately, we've got it all worked out.
REACH MILLIONS MORE CUSTOMERS
There's a wealth of opprtunity out there. Ten marketplaces, each a tenth the size of Amazon would double your sales. So what's stopping you?
Complexity. There are just too many things to do for each channel that adding new ones becomes unimaginable.
With Listabl managing your listings, a whole new world of opportunity opens up for you.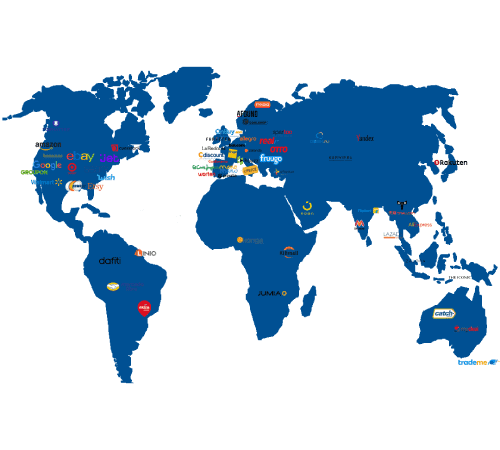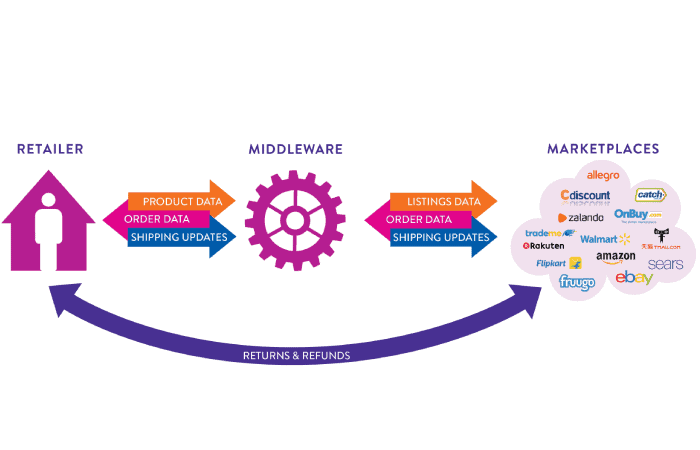 SIMPLE INTEGRATION
Built to be adpatable, the Listbl platform can work with any set of systems: perhaps through ftp to test the water or api for the whole shebang.
Whether you're new to marketplace selling or already using a listing tool, we can usually manage your listing data with no extra integration required or, you have the option of connecting through our api for realtime updates.
If you're not sure what you'll need, talk to one of our consultants about the easiest way to get set up.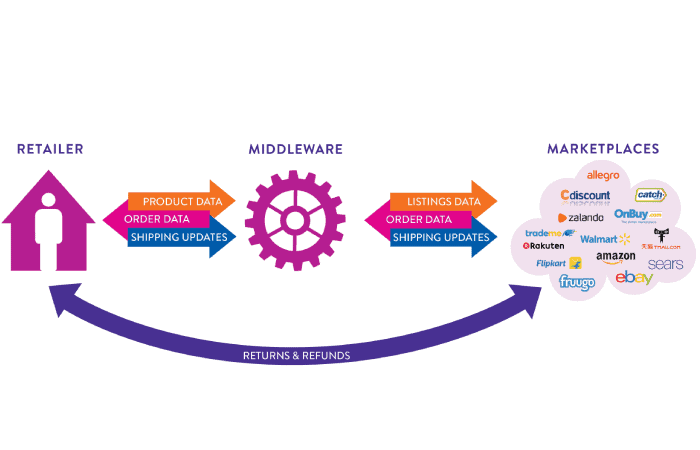 TRANSLATION MADE EASY
We've done all the heavy-lifting so you don't have to: mapping categories, attributes and values to multiple channels both home and abroad.
Want to list on Zalando in Germany? We'll make sure you send local size values and, thanks to our integration with DeepL, we can translate your Titles and Descriptions too.
Of course, you could hire banks of people to do all this for you on an ongoing basis but, really, why would you? Save yourself the bother and get our software to do it. It's quicker, cheaper and more accurate.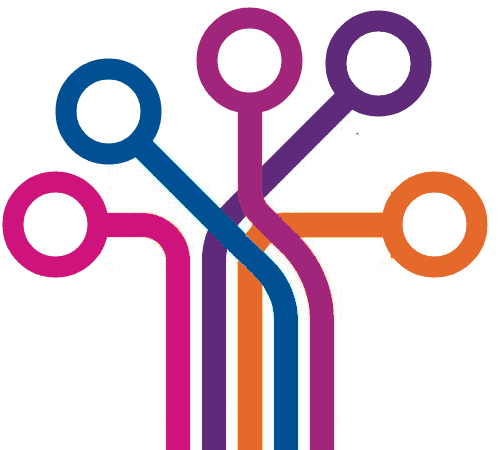 STOP MESSING ABOUT
It may be the opportunity you think it is or it may simply be too much for you to take on right now. There's only one way to find out.
For friendly help and advice talk to one of our consultants.