I actually like the way Amazon Seller Central works.
There, I said it. Please don't hate me.
Notice, I said I liked how Seller Central works not how Amazon works. As an Amazon watcher of many years, I don't think they are evil – I think they should pay more tax and I think they can be a threat to small businesses regardless of whether they sell on Amazon or not but almost every business is looking for some advantage, it's just that, when you have got to a position of advantage, that advantage should be mitigated if you want a competitive market.
It's not Amazon's fault that they are able to avoid paying their fair share of taxes, it's the Government's fault for not creating the right legislation to keep them in line. You can't blame Amazon for using the system they've been given in their typically relentless and efficient way.
There are parallels between the rules the Government sets for Amazon and the rules that Amazon sets for Sellers. As with all rule setting, the relevant organisation works out how they want their thing to work and then lays it out in a set of instructions for those that want to use it.
The key point is how those recipients deal with the rules and the system it describes.
When paying taxes, Amazon did what they always do: they looked objectively and methodically at the rules and worked out the optimal way to get the most out of the system they've been given. Hey, if the government wants to give us millions to run an apprenticeship scheme, who are we to argue?
As Amazon sellers – or eBay sellers for that matter, we need to behave in the same way: understand the issues and deal with them in the most efficient way we can come up with.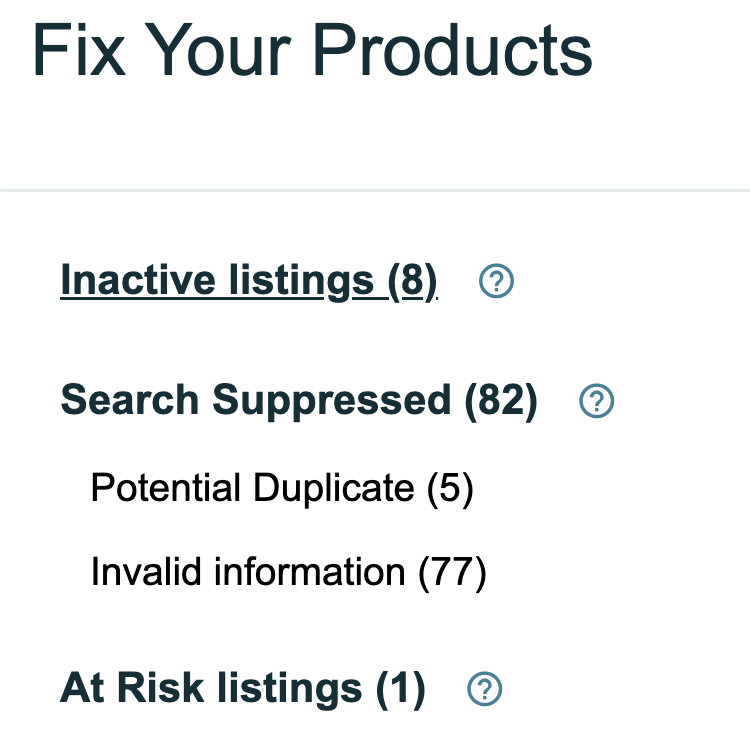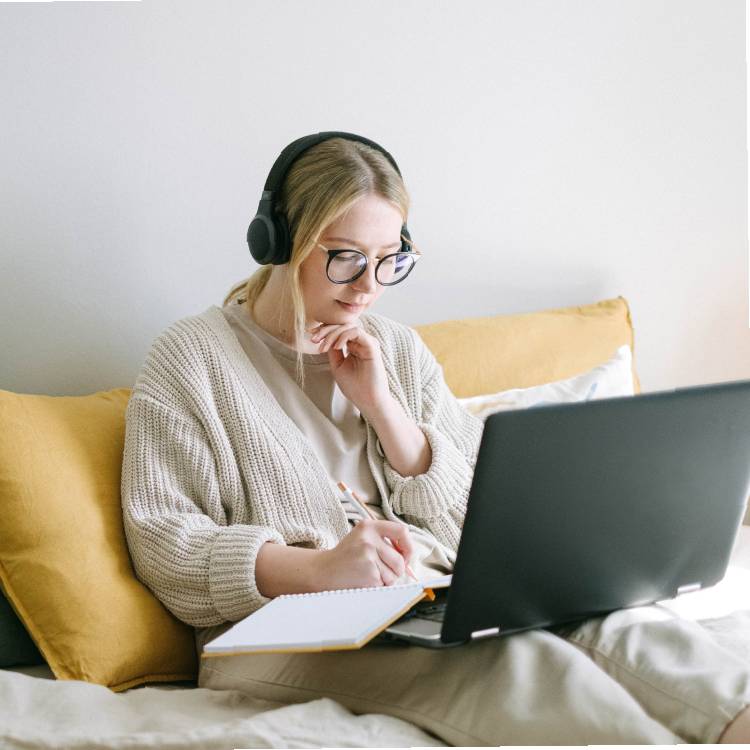 Rule 1: Do your homework
I'm going to use a real-world example to illustrate my points.
I have been working with a seller recently where they had been trying to list a large number of items via an import file but about 60% of them were being rejected with the message, "The SKU data provided is different from what's already in the Amazon catalog."
The issue here is not complicated but became so because Amazon don't have an adequate process for dealing with it.
When you first create an Amazon listing, you are first asked for a barcode. Amazon then looks up that barcode in their catalog to see whether they have seen that product before. If they have, they then compare some of the product attributes with the record they have to ensure that you're trying to list the same item: if you say an item is black and the listing says it's pick, you are probably not talking about the same item.
In our case we had an issue where the brands didn't match.
To understand this, it may help to understand a little history of the Amazon marketplace.
From the very beginning Amazon required sellers to submit a barcode (EAN in Europe, UPC in the US) to create listings. Barcodes are administered globally by GS1 but Amazon didn't perform and kind of check with GS1 when a seller tried to use a barcode. Instead, they simply accepted as long as it had the right structure.
A number of less scrupulous sellers realised this and simply made them up. This meant that sellers who had purchased genuine barcodes found that they were already in use in Amazon's catalog.
The good news is that Amazon have now integrated with GS1 and perform automatic checks when a seller tries to create a new listing but the bad news is that the old barcodes have not yet been purged so the problem of "listing hijacking" in this way, still exists.
Sure, the rulebook can be confusing and the rules themselves might break occasionally but, it's a system that works and it's beholden on us, as sellers, to understand them and use them as the system creators intended.
I've seen too many people let their frustration get the better of them (and with good reason), but, it's to your advantage to "strip the emotion" and look for the solution. Amazon are logical so try to understand the process.
Rule 2: Describe your problem carefully
There clearly aren't enough support staff to go around so don't assume that the person who picks up your ticket will be able to go and look at your account, work out what the issue is and then provide you with the solution. They will respond to the question you ask. For example:
"I'm trying to upload a spreadsheet with my products and Im getting an error. See the screenshots provided. Ive entered the brand name exactly as its entered – I've also checked the ASIN mentioned and nothing exists."
The first answer we got was to ask for the Batch ID. A fair enough question. In order to fix the issue they will need to look at what the system is telling them/us. This omission cost us 3 days as it took that long for Amazon to pick up the ticket and request more information. You can save yourself a lot of time by assuming that the Support rep has limited access and knows absolutely nothing about what's going on apart from what you tell them.
After another delay, we received the following.
"The brand name you have entered does not match the value that already exists in our catalogue. The system stopped creating the item to avoid listing against the wrong page. Review the processing report for the exact values that are conflicting. You will need to correct the (X attribute) on your feed to match the Amazon's existing value. Once the product is listed in your inventory, you can contact our catalogue team to request the correction of the (x attribute) if you think the value is incorrect."
So, from this, it becomes apparent that we didn't tell them we owned the barcodes and that we were the brand owner so the response again is reasonable. I say, "we" but I wasn't actually involved at this point. That said, in spite of my experience, I do find myself making similar mistakes and omitting similarly crucial bits of information on occasion.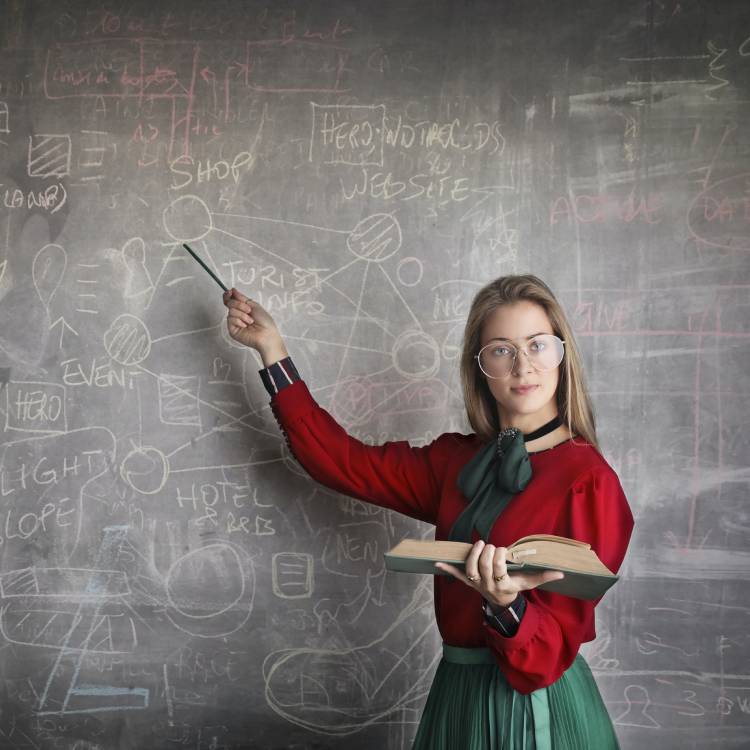 Rule 3: Strip the emotion
Amazon Support will try your patience. There are 7,000 Seller Support staff stationed all around the world with variable levels of experience and, dare I say it, competence.
Here's an excerpt from an actual chat exchange I had with a member of their team:
Initial Question (This is me responding directly from the case) : Please could you confirm this case is being looked at. It's been 2 days and I've seen no activity since the case was opened.
Vanishree : Hello from Amazon Selling Partner Support, My name is Vanishree, how may I assist you today?
Me : I was advised 24 hours – at most 48 hours – to get a response.
Me : This issue is over 1 month old and we just want to get it resolved.
Me : Could you let me know if it is assigned to anyone or in a queue.
Vanishree : could you please provide the case ID ?
Me : 6941383162
Vanishree : ok
Vanishree : Am asking about the previous case ID not this one
Me : Oh, OK
Me : Try this: 6853012902
Vanishree : This case is already resolved 27 days ago with a resolution
Me : OK, I'm enquiring about the first (later) case. Which is Pending Amazon Action. The older case was not actually resolved so we are trying to find a resolution.
Me : *still trying
Vanishree : which case is in Pending Amazon Action, provide that case ID ?
Me : 6941383162
Vanishree : This case is not in that status
Vanishree : what is your concern ?
Me : What status are you seeing?
Vanishree : Am seeing it as work in progress
Me : I see Pending Amazon Action
Me : Can you please confirm what work is in progress?
Vanishree : our current chat conversation is the one in progress
Me : Right. That's not very helpful is it?
Vanishree : yes
Me : I am contacting you because I was told we would get contact in less than 48 hours and it is now over that time.
Vanishree has left the conversation.
Correct me if I'm wrong, but I don't think I was rude or offensive. Clearly, he knew he was being a dick and he knew I knew. He probably left because he felt embarassed about his behaviour.
For a company that prides itself on its customer service, this is a pretty poor response.  Mercifully, most of the support team are more helpful than this but it does illustrate how inconsistent the experience can be and how it may not always be fit for purpose.
New starters are given some basic training but they can't learn everything from the start and do much of their learning on the job (I've been doing this 15 years and I'm still learning). They have an internal reference site where they can look things up but some will be better at that than others and the search algorithm itself may not be great.
It's completely understandable but it serves no one to lose your temper or adopt a heavily sarcastic tone. Amazon support staff are people too. They may be having a bad day and, as the proverb goes, you can catch more flies with honey than with vinegar.
Rule 4: Be Patient
With most of the tickets we raised, we were told that the issue needed to be escalated to their, "Internal team" and they'd get back to us. Then we'd get told to change our values to match Amazon's catalog. Over the course of three months, we opened 5 tickets and each time the result was the same: first line support couldn't answer the question and had to escalate it. The internal team would misunderstand the issue and give us a bad answer. The ticket would get closed.
Here's why I think they were bad answers:
The values we needed to use were supplied as Comments in a spreadsheet – buried in amongst a lot of other text. This is a pain (but not impossible) to extract requiring some visual basic and some slightly  complex rules to apply to each product.
We have 30,000 SKUs so, even if we did make all these changes, we'd still need to then change them all back again to the correct values.
We had already supplied a letter of authority, a list of the affected barcodes and proof that we owned them. The fix would simply be to take that list and purge any of those barcodes/listings form their system. Why do we need to go round the house to create a new set of wrong values so we could get them into seller central before we can then request these changes?
If I had actually been able to talk to someone other than first line, I would have been able to explain the issue and probably find a solution but Amazon don't expose their experts to the public. I used to know all sorts of people on the technical team but people don't stay long in a given role at Amazon and they all moved on. My only route of escalation was to email Jeff (yes, I've done that a few times and it mostly worked) but now he too has moved on! Very inconsiderate in my opinion.
Eventually, Amazon effectively shut us down. We'd get the same response every time telling us that the advice we'd been given was correct. At this point, many sellers would have thrown in the towel. In fact, my client pretty much did but, as I said before, there's nearly always a way through. It just might take a while.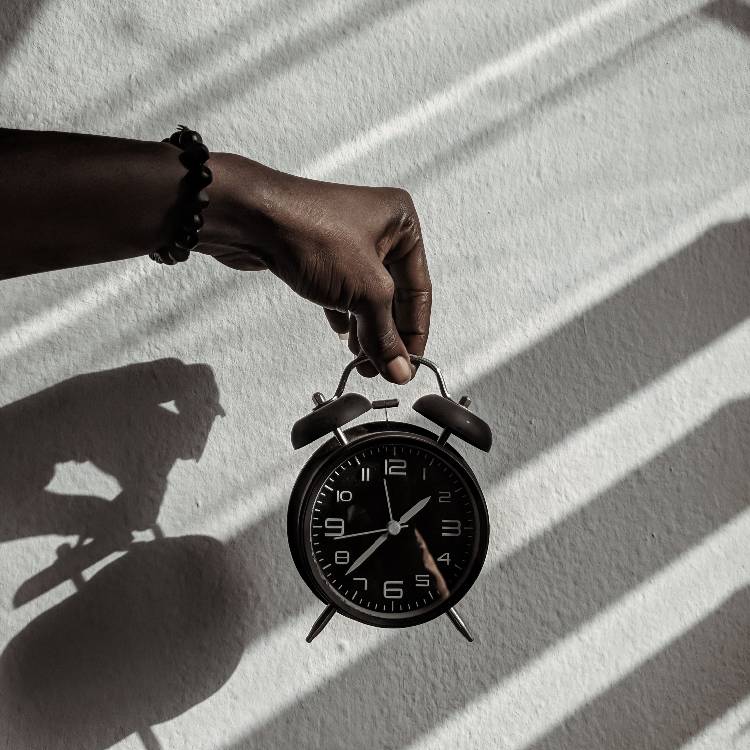 RULE 5: Think laterally
When all seems lost, keep going. As mentioned, there are 7,000 support staff of varying experience and ability. At some stage, you will find a good one and things will unlock.
You might try phrasing your question in another way or asking for elaboration. I've had some good success asking politely for more details. Unfortunately, I don't have a magic bullet here. Amazon's system is so impenetrable and unyielding that the solution is often just persistence and brute force.
You can contact seller support in a number of ways: email, chat or phone (although this last has been unavailable throughout the pandemic). With the phone option, you enter your number to request a call-back which happens fairly instantly.
The problem with emails and tickets, is that they are prone to misunderstandings. That's fine if it's a non-urgent issue but, if you need a speedy resolution, try to talk to someone. They'll be able to ask questions without a delay of a couple of days between exchanges.
The solution here was to go around Amazon. We had to try them first because, y'know, it's their issue but the other interested party here is GS1.
I'm not a GS1 customer myself so my knowledge of their processes is patchy but, as it happens, I used to work with some people who now work in the GS1 global marketplaces team and they were able to give me a steer.
It turns out that there is an agreed process for issues like this. GS1 can escalate to a team in the US who can then remove the offending records. It's not quick because Amazon were reluctant to put a solid SLA in place. In fact, it's so, "not quick" that GS1 have a fallback position where they will simply issue a new prefix. 
Rule 6: Always respond to the questionnaire
Clearly, the system Amazon have in place has been built to be as cost effective as they can get away with. It's the same system used by many other businesses and works by tracking the amount of tickets staff can get through and targeting them to close a number of tickets towards the top end of that range. However, you can't just target people on closing tickets. They have to also be successfully resolved otherwise people will simply close their tickets without even looking at them.
If you understand this, the links at the bottom of their emails take on all kinds of significance.
I'm talking about these:
Were you satisfied with the support provided?
Click here for yes:
https://sellercentral-europe.amazon.com/hz/case-dashboard/hmd?p=A1E7JMJIYQ0WE0&c=6941383162&k=hy
Click here for no:
https://sellercentral-europe.amazon.com/hz/case-dashboard/hmd?p=A1E7JMJIYQ0WE0&c=6941383162&k=hn
If you know that the support team member who dealt with your case is targeted on successfully closing cases, it stands to reason that clicking on the "No" link will disqualify your case against their metrics.
I've done this in the past and received a follow up contact which led to a proper resolution.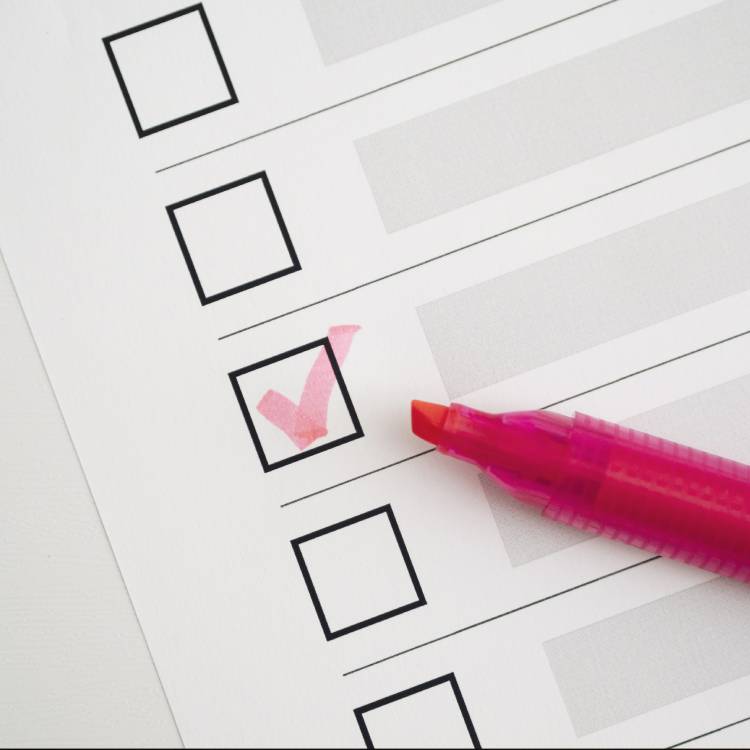 In summary, their process for supporting sellers has been designed just like everything else Amazon does, to keep sellers at arms' length. It's fine for beginners but, if you have a more complex issue, it will frequently fail and they have deliberately not offered an escalation path.
To be honest, I think their system is pretty smart. Expert support staff tend to be more expensive and, as soon as it becomes known that the option is available, people start to abuse the system.
It doesn't make it any less infuriating when something goes wrong and you have no way to get the help you need.